THE GLOBAL VILLAGE
New Zealand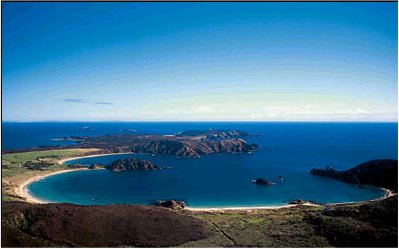 ---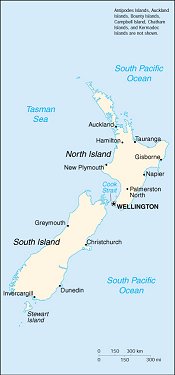 My name is Carol. and I live in the northern most part of New Zealand. Growing up here generates memories of being barefoot in the sand dunes, riding horses from the East coast to the West ( 20 minutes). Beautiful white sandy beaches with no other footprints upon them.
Our father used to let my brother and I take the boat out when we were only 10 and 7 respectively and we caught 4 and 5lb schapper ( our premium eating fish) enough to feed the whanau (family). To this day, you can find no end of beaches with no footprints ( and plenty of fish)
Further down the country, we have thermal activity that will astound you (Rotorua), mountains and lakes that have been lauded as the most beautiful in the world
We have often been discribed as the most beautiful country in the world, and we are very proud of that!
If you watched this year's Oscars ( Lord of the Rings) you would have confirmation of what I'm saying.
Apart from that, we are nuclear free (by choice of all New Zealanders) which is part of the reason they have used the catch phase 'CLEAN AND GREEN'
We are just that.
But to me, NZ is all about being quiet.
You can always find a beach with no footprints, a spot to be on your own.
Our country is slightly larger than Britian, yet we have only 3 1/2 million people!
Hey.... We have brilliant restaurants with GE free food. Great nightclubs and hugely friendly people, so... if you are into a cosmopoliton life style, we have that too.
Maybe your partner likes to play golf... hey.. our green fees are miniscule and there is a golf club in every township.
Fishing... the Great Zane Grey (An American, I believe) said this was the greatest place in the world.
Skiing.. Our South Island has awesome skiing from June to November
Extreme sports.. We invented them!! Bungy jumping, jet boating, NZ inventions.
Outdoor leisure.. We have the best tramps in the world. Our Milford track in rated No 1. world wide.
What I'm trying to say is... if you want out door leisure...or if you just want to find yourself... or lose yourself... or be yourself....
Try New Zealand.
You won't be disappointed.
Clean and Green
PS If you want to come here, and Az and Jo can vouch for you, I would love to meet you and show you around my special part of this world.
CJ